---
HIS GRACE BISHOP ABRAHAM
Auxiliary Bishop for Diakonia
HIS GRACE BISHOP KYRILLOS
Auxiliary Bishop for Christian Education
---
AXIOS, AXIOS, AXIOS!
Consecration of Bishop Abraham and Bishop Kyrillos as general bishops for the Diocese of Los Angeles on Sunday, June 12, 2016 by the hand of H. H. Pope Tawadros II.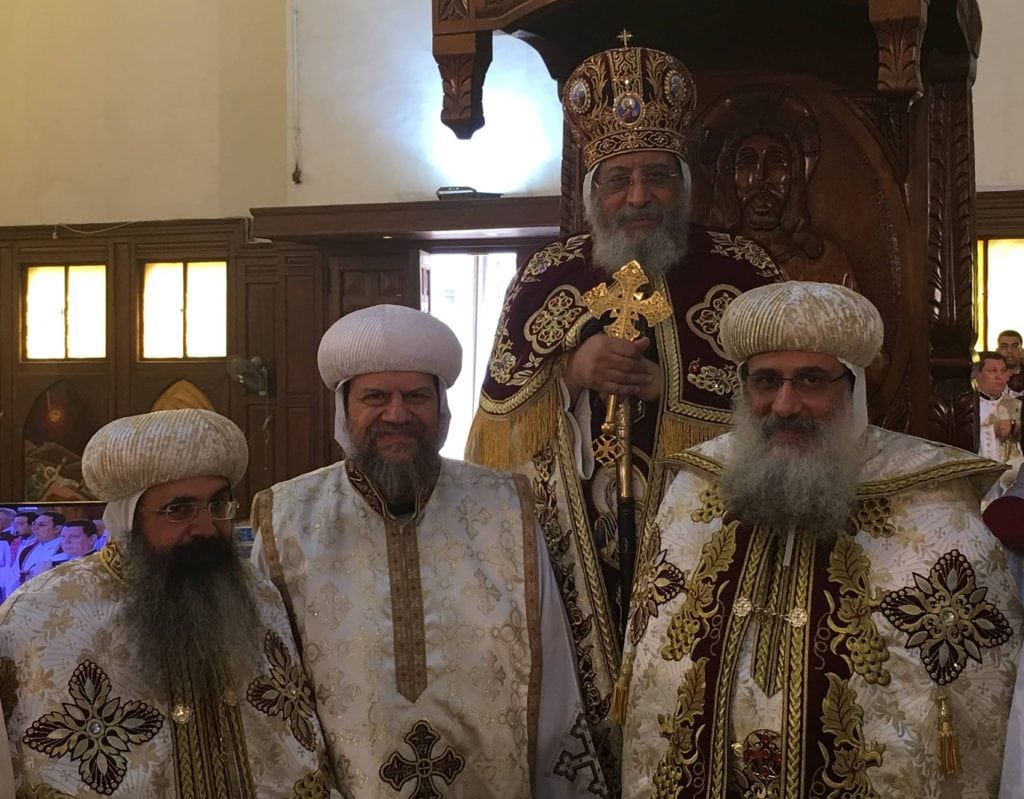 ---
The Consecration of Fr. Isaac Boulos and Fr. John Paul as monks of Saint Anthony Monastery in Yermo, California on Sunday, May 8, 2016 by the hands of H. G. Bishop Sarabamon and H. E. Bishop Serapion.